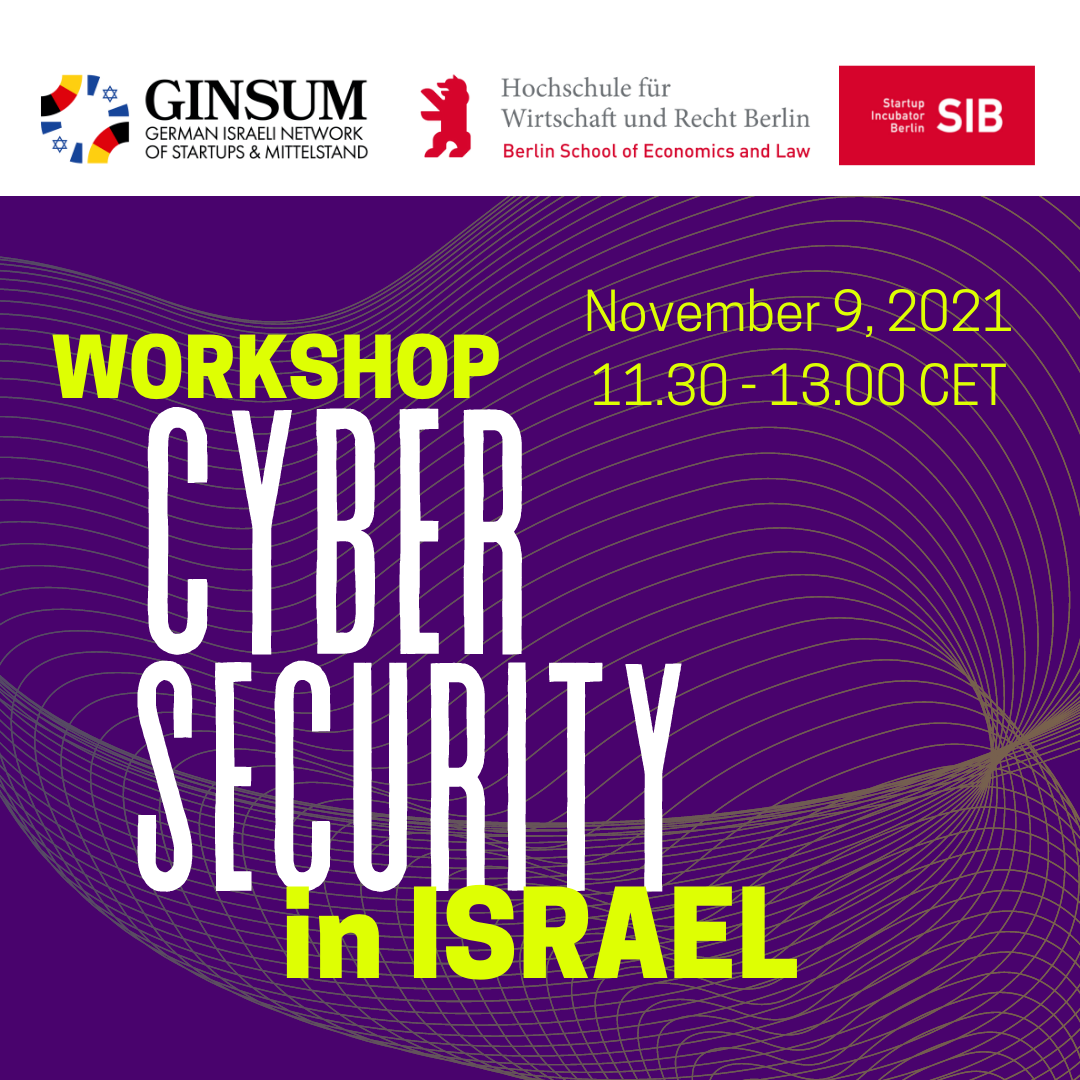 Cyber Security in Israel
9. November 2021 @ 11:30

-

13:00
Together with our new partner, ELNET e.V., we've invited Israeli startups from the industry to talk about exciting topics and about their current projects in the field of cyber security.
How does the evolution of cyber security affect our behavior?
What can companies and states learn from Israel? 
How important will blockchain be in the future of cyber security? 
Data = the gold of the digital age…. 
More and more important information and sensitive data is being sent and stored digitally these days. This increases the need for cyber security measures and companies are constantly looking for solutions to better secure themselves from hacker attacks and data breaches.
Israel is one of the leading countries in the world when it comes to investing in the market and creating new cyber security startups. So be excited to hear what the Israeli startups have to report. Take the opportunity to ask questions, have discussions and network with the startups and other participants.
To participate in this event, please:
register in advance on the platform AND
sign up for the event
Please note that photos and/or videos will be taken during our events. By visiting our event, you agree to a possible publication of those. Event registration is managed by the European Leadership Network (ELNET).
Register & Sign up
Share This Post With Others!