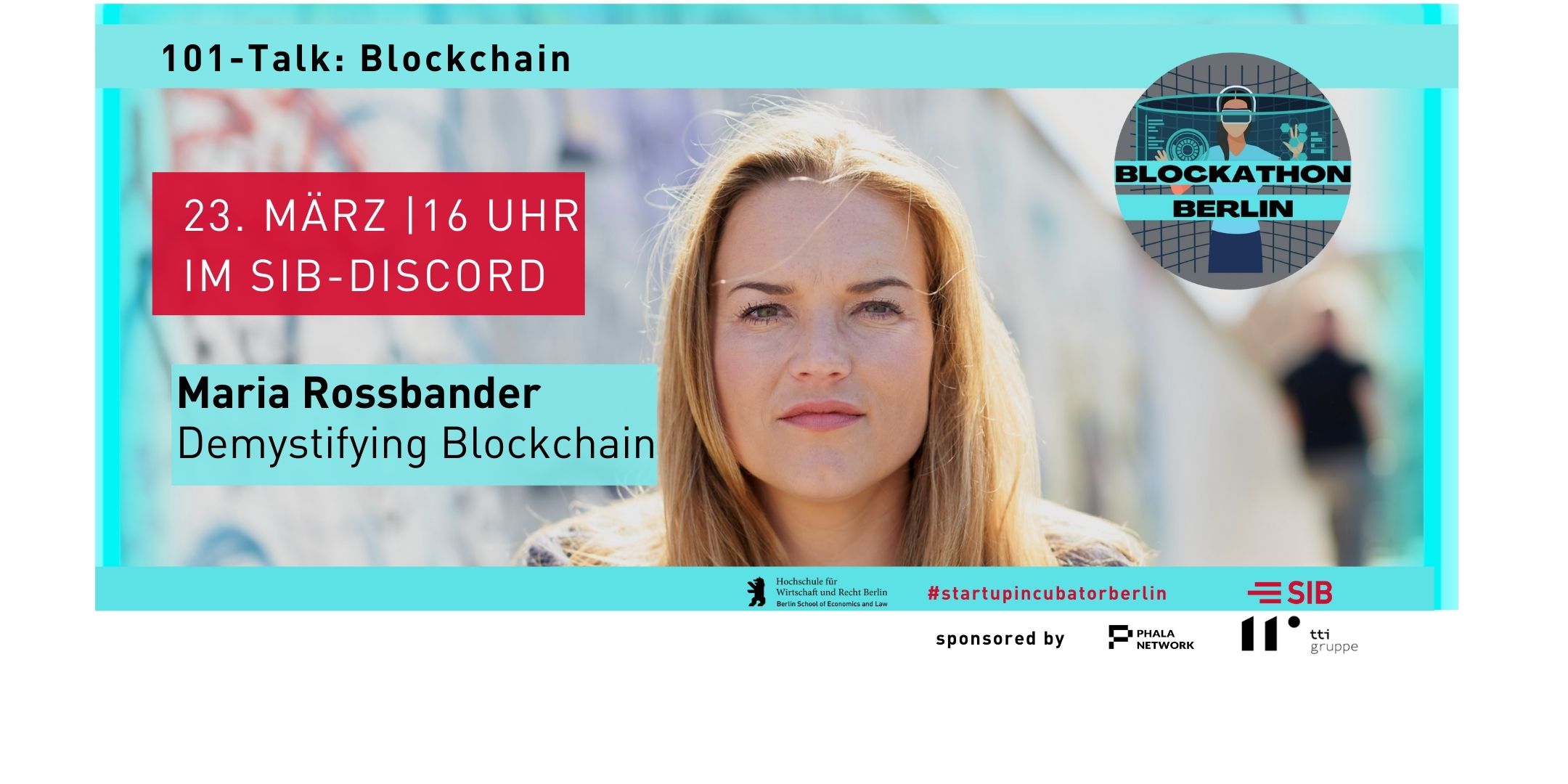 Demystifying Blockchain – Keynote & Talk with Maria Rossbander
Blockchain has caught a lot of attention in the past years, not only by the community but also from investors, companies and private people. But what is Blockchain really about? This keynote will give you a glimpse into its emergence by starting with the mother of all blockchains 'Bitcoin'. From there you will understand what else occurred on that journey until today – including false misperceptions, true rumors but more important a lot more innovation and developments stemming from it.
Speaker
Maria Rossbander has extensive knowledge in Open Innovation, Entrepreneurship, Lean start-up and collaboration with start-ups and universities.
Being exposed to a variety of innovation and new technologies, she became a Blockchain enthusiast and was involved in developing several business models. Maria is a graduate from the first cohort of DeFi Talents organized by Frankfurt School Blockchain Center. Furthermore, Maria is an expert for intercultural competence, coaching/mentoring, communication and transformation.
Participation
You can participate in this online event from the comfort of your home on your computer or tablet. All you need is a current browser, an internet connection, and speakers or headphones.
There is no need to install anything, but you will be asked to register for the Discord platform on your first visit. You will receive the access link for the webinar by email on the day before the event.
Further Info
To learn more about this event and our upcoming blockchain hackathon join our Discord community!
Please note that photos and videos will be taken during our events.
By visiting our event, you agree to a possible publication of those.
Register Now
Share This Post With Others!