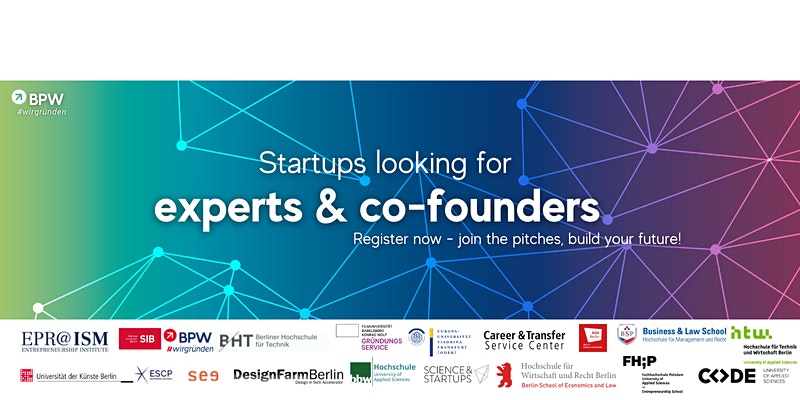 Startups suchen Co-Founder
Are you looking for an idea or Startup, where you can invest your skills as a potential Co-Founder?
Then join this online match making day to meet outstanding startup teams that are in founding programms of participating incubators or universities. The Business Plan Wettbewerb Berlin Brandenburg (BPW) invited several players to join forces in order to present you with a digital matching event that might kickstart your business journey.
The startups will present themselves first with a 60 seconds Elevator Pitch. Afterwards they split up on individual tables for you to join them and introduce yourself. You are welcome to move around and get to know all startups.
For more information on all participating startups and registration click here.
The event will take place in Wonder.me. The link will be provided via E-Mail a day before the event.
Please note that videos will be taken during our events.
By visiting our event, you agree to a possible publication of those.
Register Now
Share This Post With Others!