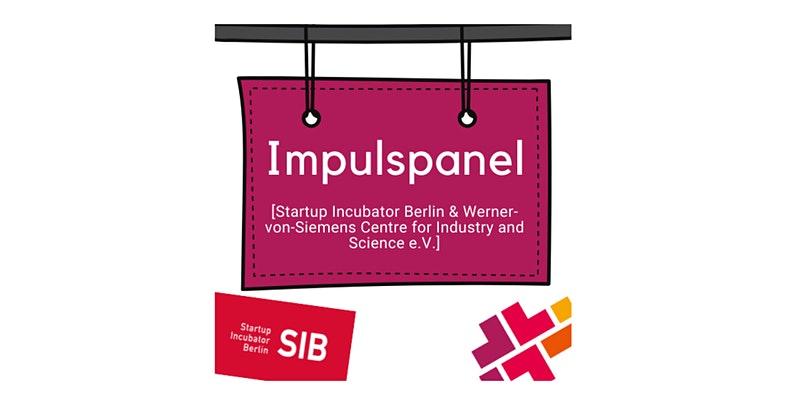 Impulspanel: "Harte Schale, intelligenter Kern?"
16. June 2021 @ 16:00

-

17:30
Impulspanel "Harte Schale, intelligenter Kern? Über die Anwendungsmöglichkeiten von Robotik im Service- und Produktionsumfeld"
Inhalt
1956 erschaffen – heute würde er im menschlichen Kontext kurz vor der Rente stehen: der erste (Industrie-)Roboter der Welt. Seitdem ist viel passiert. Was inzwischen heute mit Robotertechnik alles möglich sein kann, zeigen unsere Impulsgeber mit ihren Impulsen. Es erwarten euch spannende Einblicke in den Einsatz von Robotik im Service- und Produktionsumfeld. Lasst euch von unseren Impulsgebern inspirieren und tretet in einen regen Austausch, denn im Mittelpunkt des Formats steht die Vernetzung untereinander sowie das Lernen von- und miteinander.
Impulsgeber
Prof. Dr. Carsten Baumgarth , Hochschule für Wirtschaft und Recht Berlin
Daniel Flynn, Bearcover GmbH IG
Dipl.-Ing. Matthias Krinke, pi4_robotics GmbH
Thomas Staufenbiel, Gestalt Robotics GmbH
Wir freuen uns auf Eure Teilnahme!
Eure Teams des SIB & WvSC
Please note that videos will be taken during our events. By visiting our event, you agree to a possible publication of those.
Register Now
Share This Post With Others!