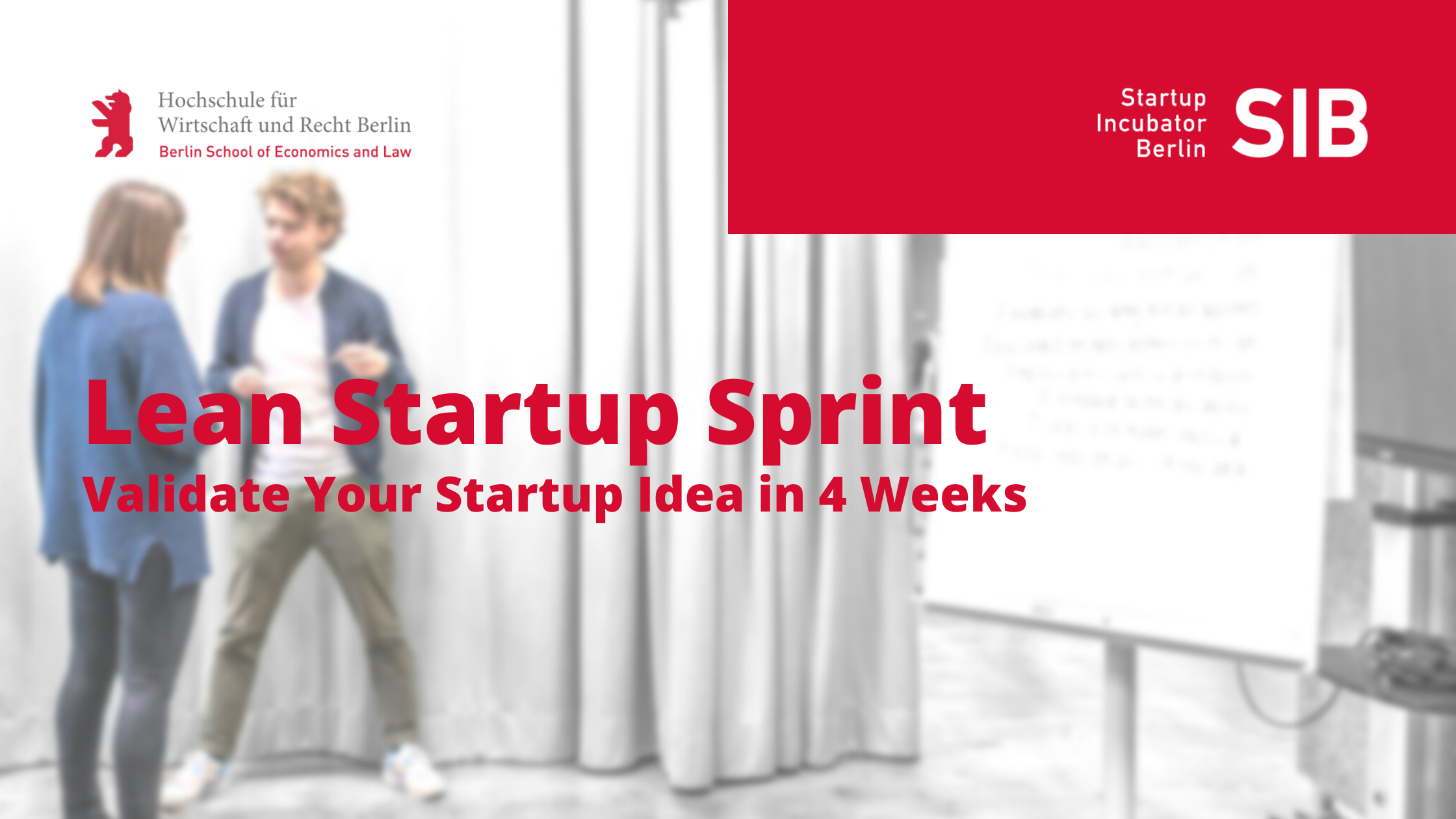 Lean Startup Sprint May 2022
If you are currently working on a new startup idea, we're here to help. Let's develop a prototype and test your idea together – the Lean Startup way.
Starting your own business is hard. Especially in the early days, when the path is unclear and so many things seem to be important. If you're right at the start, this program is for you.
The Lean Startup Sprint is a coaching program for you to develop your startup idea. You will be meeting a startup coach and receiving individual recommendations for the next steps to work on. The coaching is done remotely via video calls. Lean Startup methods will be given to you on a digital whiteboard (Miro).
We'll have an in person event, too! Meet other founders during the kick-off on day 1.
We will give you tips ad tricks to develop a prototype and evaluate your startup idea. Pitch your idea to peers and collect valuable feedback!
4 weeks coaching program starting from Tuesday May 3rd

Flexible part-time remote via video calls

In-person kick-off on site on Tuesday 3rd
Facilitators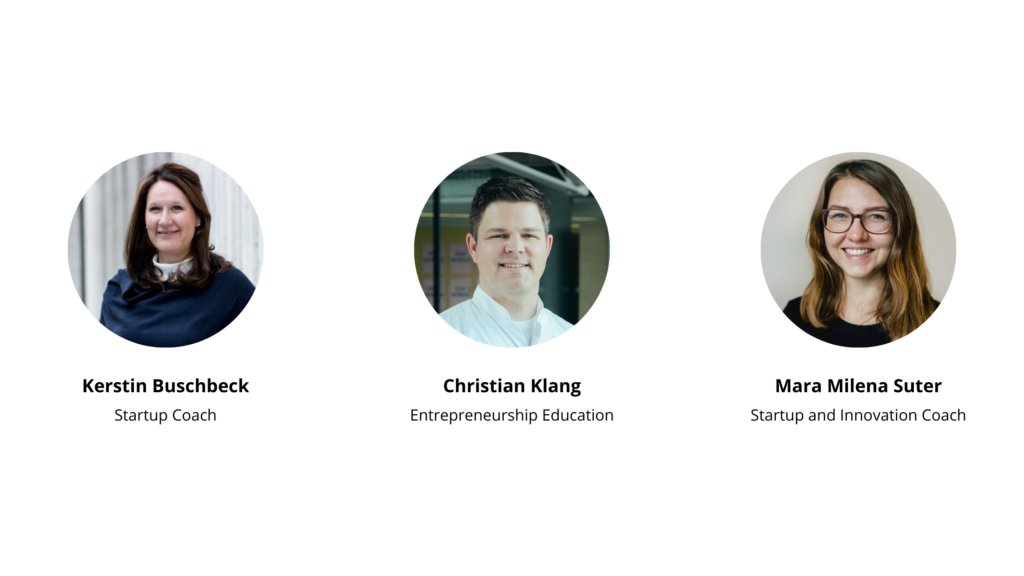 Details
This is not a seminar. During coaching calls we'll focus entirely on your idea. What's holding you back? How's your prototype? What's your vision? Lean Startup Sprint is a safe space to develop your idea and get support.
After 4 weeks you will have gained clarity about your idea, whether to 'invest' more sweat and tears (or money) into it or not. With a so-called proof-of-concept, you will be able to explain your idea to an incubator or accelerator program – or maybe apply for an investment, a bank loan or funding.
This sprint is free of charge and publicly funded. But we have limited capabilities, so send us your idea in the application form. How did you come up with the idea? What's your background and motivation?
Because this sprint is organized by Berlin School of Economics and Law and Startup Incubator Berlin, we'd love to support – but are not limited to – currently enrolled students (Bachelor, Master, MBA). Since our facilitators and coaches are Berlin experts, it's good to be in Berlin, too, to profit from that expertise. Apart from that, we are pretty much open to all disciplines and (of course) ideas for innovation projects or startups and would love to support you and your startup team.
Apply until Sunday, May 1st
Send us your application, as a single founder or as a team, and prepare to start your Lean Startup Sprint. We will confirm your application as soon as possible.
If you have questions about the schedule and program, please write Christian: christian.klang@hwr-berlin.de
We will make photos during the event. By participating at the event you'll give us the consent to make and publish them.
Apply now
Safety during the in-person event
For the safety of all participants, please come vaccinated, tested or recovered from Covid-19 (3G rule). Please show us your certificate or test result. Please wear a mask in all rooms indoor (FFP2) until you reach your desk. If you cannot maintain a minimum distance of 1.5 meters, please wear a mask all the time.
Share This Post With Others!