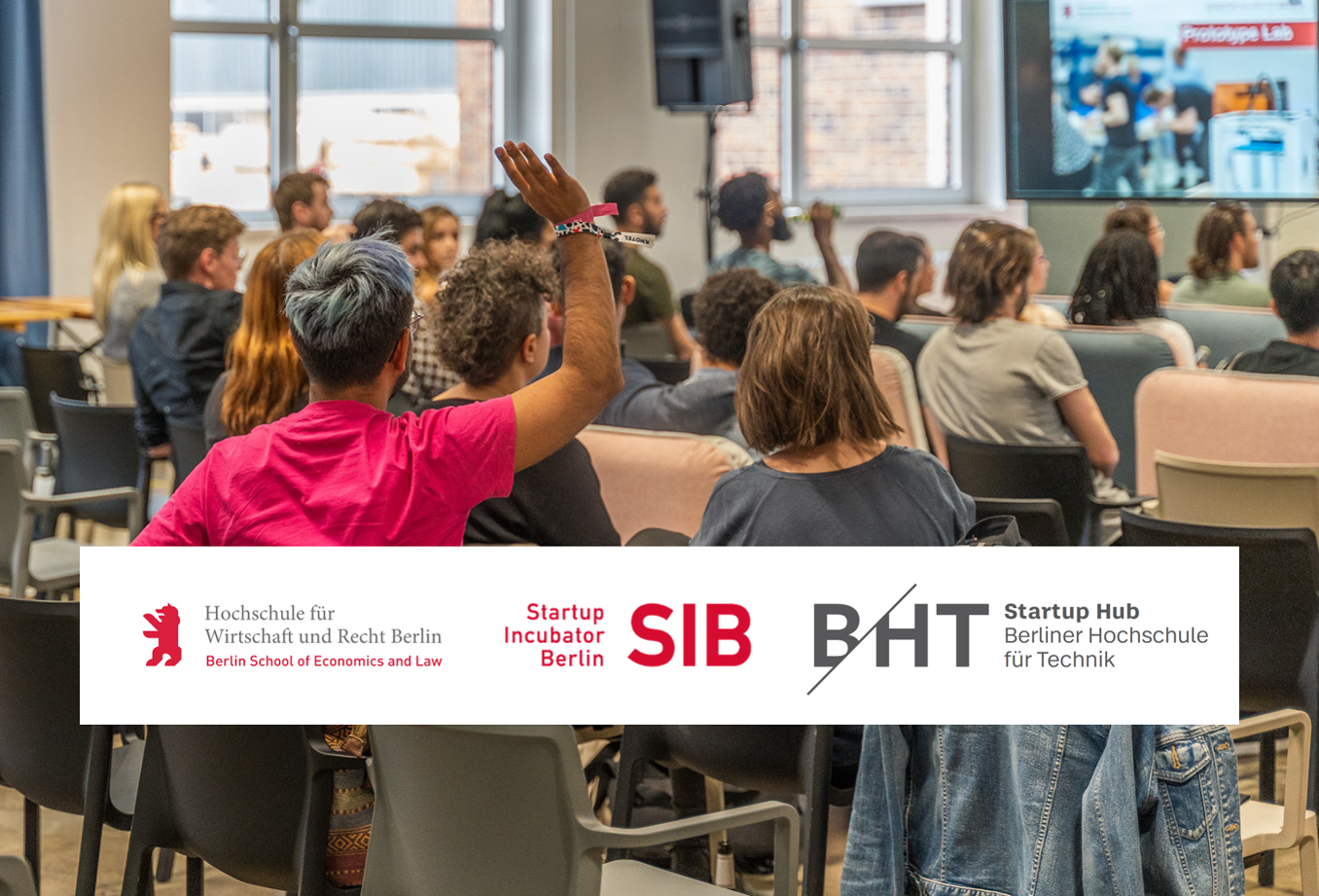 Office Hour every Tuesday: Q & A for Scholarships for Health & Education Startups
Attention Startups: New Call for Scholarship Applications until 17th July 2022!
<< Health Sector, Crisis Management and Education Reform >>
Startup Incubator Berlin Office Hours every Tuesday 1pm – 2 pm
The Startup Incubator Berlin of the Business School of Economics and Law and the BHT Startup Hub of the Berliner Hochschule für Technik are calling on all founders with business ideas from #DigitalHealth #eHealth #MedTech #ePflege #Mentalhealth #Education to apply for the REACT Startup Scholarship – application deadline is July 17, 2022!
This scholarship supports startup ideas in the healthcare or education sector that contribute to crisis management after the COVID-19 pandemic. From prevention through diagnosis to therapies to improving digital education and reforming the school systems. The aim is to achieve an ecological, digital and stable recovery of the economy by these startups.
How is it funded?
• 2-3 founders per team receive € 2.000,- (gross) per month per person for 9 months in full-time
• The BHT Startup Hub and the Startup Incubator Berlin provide co working spaces, workshops, labs, 3 D Printing and other infrastructure during the funding period
• Professional support of a lead coach will be provided as well as a pool of external consultants, academic mentors and sponsors from the business network of both universities.
• In addition to the monthly scholarship, there is an extra budget for external specialist coaching worth €1.000,- per startup team, such as legal or tax advice, marketing consultation, pitch training and more
Just join our weekly open office hour for the REACT Startup Scholarship to ask all questions:
Tuesdays 1 pm to 2 pm – dial in here: https://tinyurl.com/4ucnxhsu
Or just get to know our startup coaches, who accompany the startups through the entire incubation process:
Martin Schöne | HWR – Startup Incubator Berlin
Adam Formanek | BHT – BHT Startup Hub
Share This Post With Others!