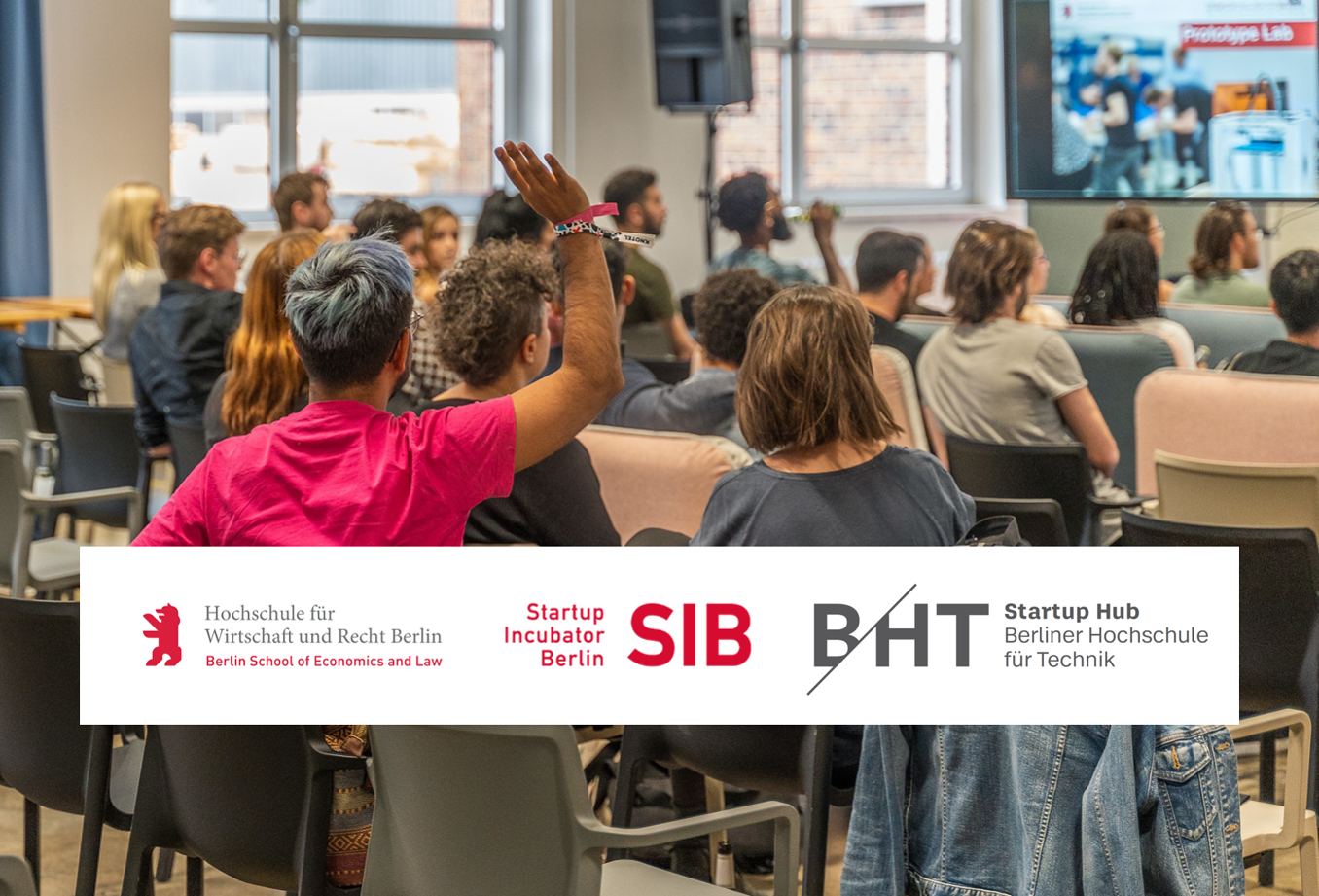 Online Info-Event: Founding Support for Startups @ HWR Berlin & BHT
In this online information event, you will hear all about the various startup support programs from two universities: Startup Incubator Berlin (Hochschule für Wirtschaft und Recht Berlin) and BHT Startup Hub (Berliner Hochschule für Technik) offer a wide range of funding programs and benefits for those interested in founding a company.
The newest addition to their programs is the REACT Startup Scholarship, aimed at startup ideas in the health sector that contribute to crisis management following the COVID-19 pandemic.
Also learn how both schools support academic founding teams with know-how, infrastructure and grants, in order to develop your startup idea to market maturity. Our offer is open for everyone at the beginning of their project or already well into their active startup phase.
After the information segment there is an opportunity for questions and an interactive discussion. Do you want to get your startup off the ground? Then look no further!
You can take part in this online event from the comfort of your home on your computer or tablet. All you need is an up-to-date browser, an internet connection and speakers or headphones. You will receive the access link for this webinar by e-mail on the day before the event.
Please note that photos and videos will be taken during our events.
By visiting our event, you agree to a possible publication of those.
Register Now
Share This Post With Others!