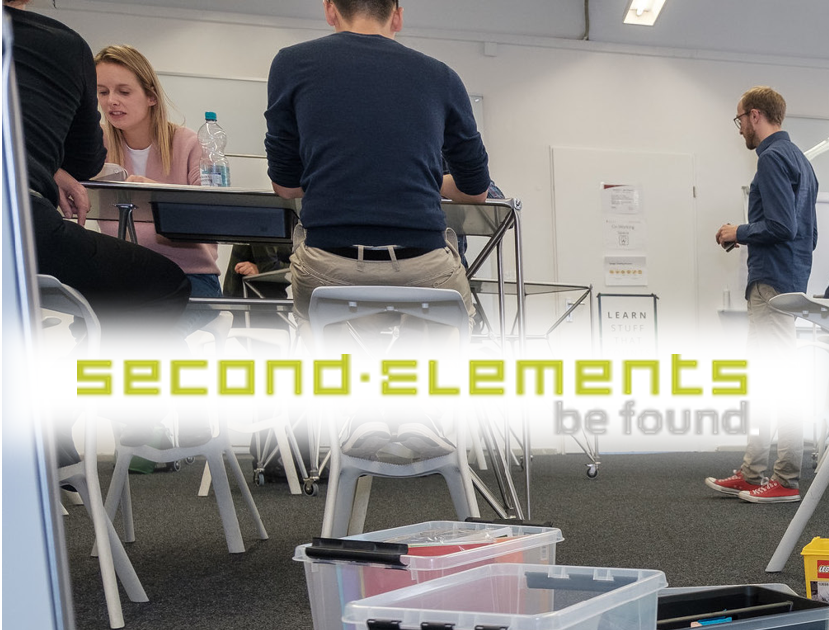 Second Elements SEO-Workshop-Reihe am Startup Incubator Berlin
17. June 2021 @ 15:00

-

22. July 2021 @ 18:00
Second Elements bietet den Startup Teams am Startup Incubator Berlin folgende Workshop-Reihe an:
SEO (Suchmaschinenmarketing)
Beim Thema SEO geht es rund um die Frage: Wie gestalte ich meine Unternehmenswebsite optimal, um von meinen zukünftigen Kunden bei Suchmaschinen wie Google und Co gefunden zu werden? Dabei geht es nicht nur um die Verbesserung von Ranking und Sichtbarkeit, sondern auch um Usability, das Verständnis der Suchmotivation und die Steigerung der Conversion Rate.
17.6.21 von 15-18 Uhr
Digitales Performance Marketing (SEA – Search Engine Advertising)
Dieser Workshop dreht sich ganz um das Thema Google Ads und ist ideal für alle, die nicht monatelang darauf warten wollen, dass Ihre Website endlich organisch auf der ersten Seite rankt. Mit Google Ads steht die eigene Anzeige innerhalb von 24h auf Platz 1 und wird von potentiellen Kunden direkt gesehen, wenn sie auf der Suche nach Produkten und Services sind – damit ist SEA die schnellste und effektivste Maßnahme, um neue Kunden zu gewinnen. In dem Seminar fokussieren wir uns auf die Planung und Erstellung von Suchnetzwerk-Anzeigen sowie deren Optimierung und die Erfolgskontrolle.
1.7.21 15-18 Uhr
E-commerce (Digitale Produktvermarktung)
Wir stellen verschiedene Strategien, Kanäle und Maßnahmen vor, wie Produkte am besten online beworben und verkauft werden können. Von A wie amazon bis Y für YouTube. Dabei wird jeweils der Vor- und Nachteil vorgestellt und Beispiele genannt, für welche Ziele, Zielgruppen und Produkte der Kanal am besten geeignet ist.
8.7.21 15-18 Uhr
SMM (Social Media Marketing)
Dieses Seminar richtet sich an alle, die Social Media voll ausnutzen und ihre Reichweite steigern wollen. Mehr Fans, mehr Follower, mehr Kunden – durch optimal platzierte Anzeigen auf Facebook, Instagram, Pinterest und Co. Dabei geht es auch um die Planung von Mediabudget und realistische Ziele.
22.7.21 15-18 Uhr
Die Teilnahme ist ausschließlich für Teams am Incubator. Habt Ihr eine starke Gründungsidee und möchtet ins eines unser Programme?
Dann vereinbart gerne ein Erstgespäch!
Please note that videos will be taken during our events. By visiting our event, you agree to a possible publication of those.
Share This Post With Others!