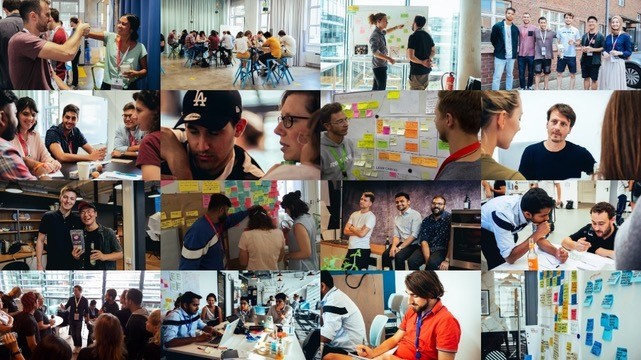 Startup Class 2021 – Entrepreneurship Summer School in Berlin
9. August 2021

-

20. August 2021
Startup Class is a project-based summer school (since 2018) where you'll learn to think and act like an entrepreneur and acquire important business skills. This year, it is a hybrid format.
You and your team will go from idea to solution over the intense course of 2 weeks, 5 days a week. Your goal will be to help identify unmet customer needs and social challenges, create new products or services, and develop innovative and sustainable business models.
Startup Class is organized and funded by Berlin School of Economics and Law, Startup Incubator Berlin and its partners. The 2-week program is free of charge (0,00 €).
Gather a team of 3-5 people and start to solve one of the many challenges out there:
Mental and physical health
Living together / city of the future
Climate change and environmental sustainablity
Future education
Reducing inequality
Innovation in the workplace / new work
Democracy, justice and public institutions
Visit https://startup-academy.berlin/startup-class-berlin-2021/ to learn more and apply for Startup Class 2021.
Share This Post With Others!