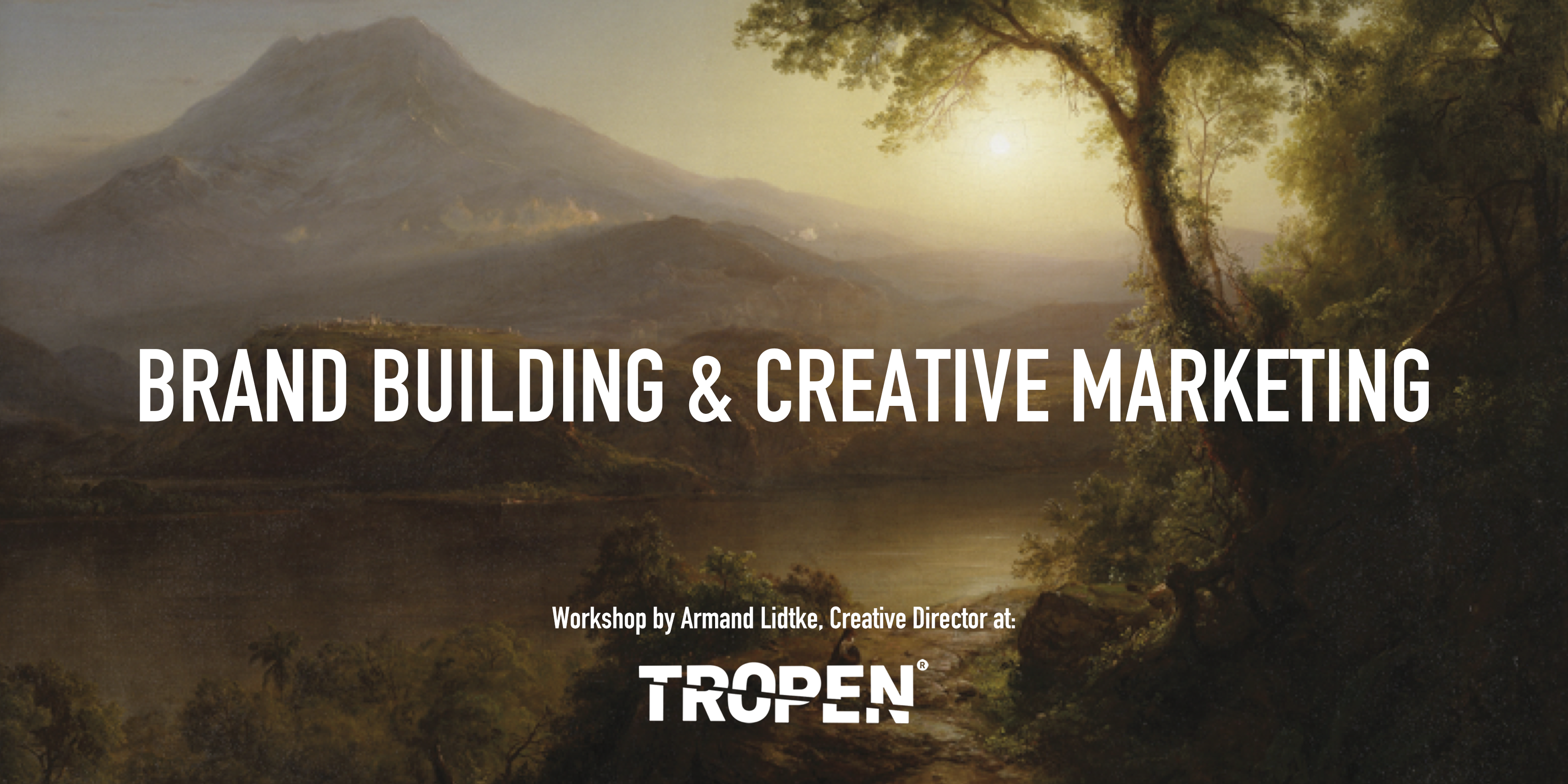 Startup Now Workshop: Brand Building & Creative Marketing by Armand Lidtke (english)
16. January 2020 @ 16:00

-

19:00
WHO is my brand and WHY? The key-question for successful branding & marketing.
From that on we will discover HOW to communicate in a very unique way to reach our aims.
Some topics of the workshop:
· The journey to your true Brand
· Be bold. Why pull is stronger than push
· Truth well Told – what is Storytelling?
· Creative Ads in Social Media & Co with low & no budget
Profile
Armand studied Marketing & Advertising @ Hanseatische Akademie in Hamburg.
After that – his journey went through the most creative Agencies in Berlin like:
HEIMAT, Jung von Matt, DOJO & Scholz and Volkmer.
He continued the adventure as Freelancer @ surmer.fr with his companion Ben
just to found in 2016 their own company called TROPEN.com 🌴
Please note that photos and videos will be taken during our events. By visiting our event, you agree to a possible publication of those.
You have to be 14+ to access the premises.
There is no visitor parking on the premises.
The registration is open until 2 days before the event (6 p.m.)
Jetzt anmelden
Share This Post With Others!