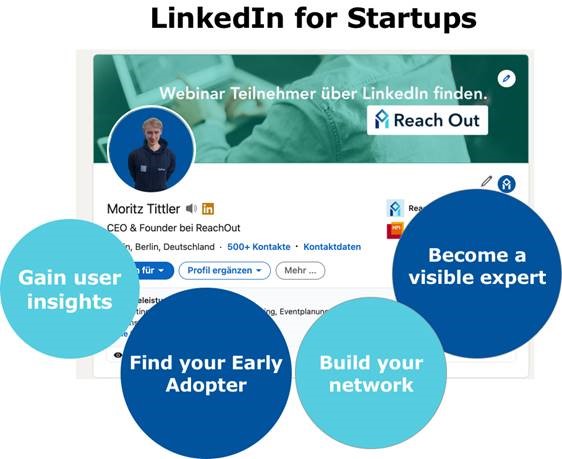 Workshop: LinkedIn for Startups
4. August 2021 @ 16:00

-

18:00
What is this event about?
Ever heard of LinkedIn? Of course you have! Every B2B and most B2C founders should be on LinkedIn to be able to be found and stay in touch with their network.
But how do I use the free platform effectively?
– Meaningful posts and blog articles (How do I write them?)
Effective network building (semi-automated)
Social selling basics (that pay off)
Differences between XING & LinkedIn (What is worth it for me)?
Your expert coach
I'm Moritz, founder based in Berlin and I support companies and especially startups at low cost to find early adopters, important target group insights and to open the conversation with new potential clients.
We reached our target group via LinkedIn with little effort during the early days of our company and were able to generate important insights from the people who later become our customers. I'll show you how.
Please note that videos will be taken during our events. By visiting our event, you agree to a possible publication of those.
Register now
Share This Post With Others!