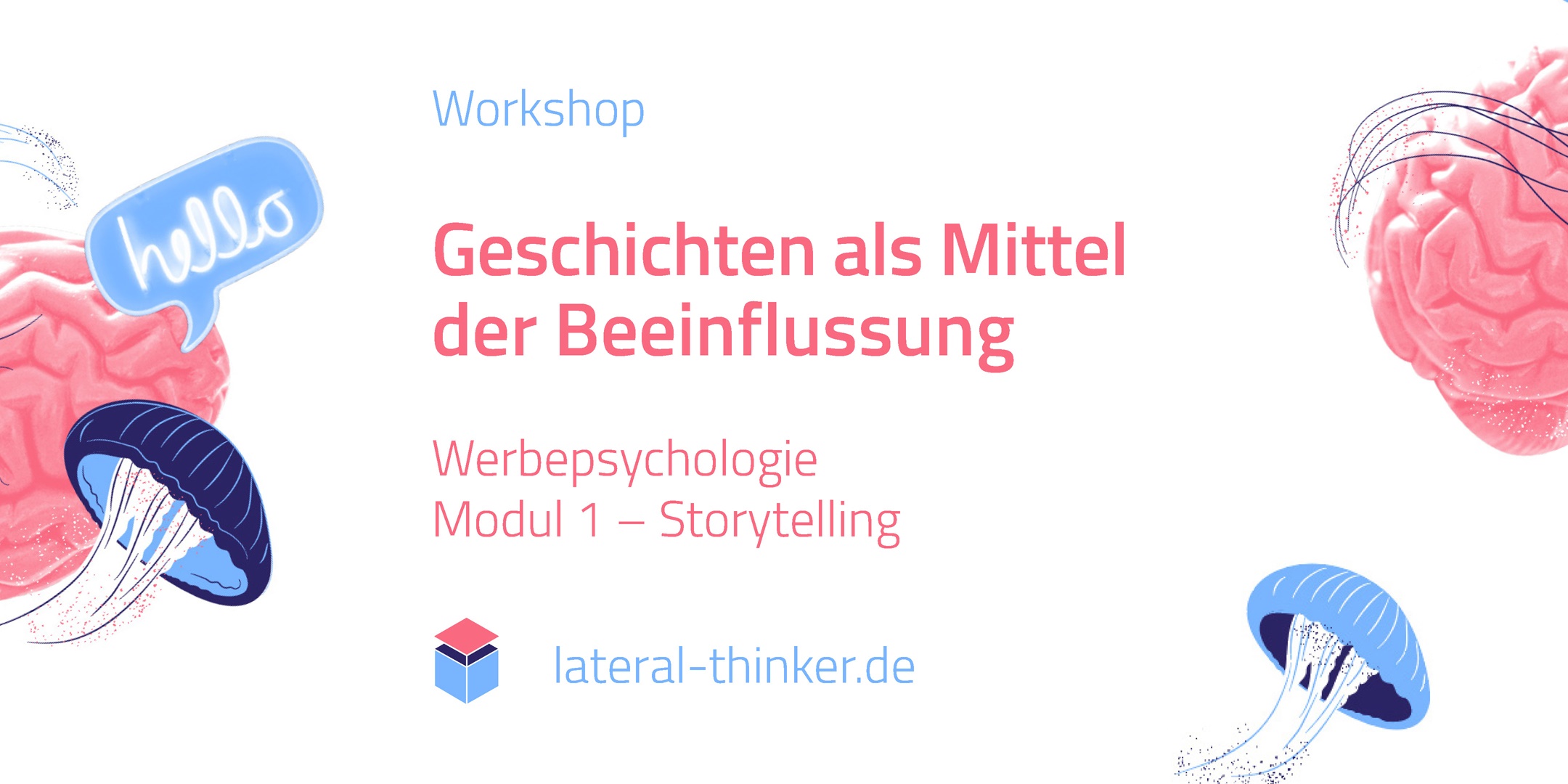 Workshop SIB: Storytelling – Maisun Venus
15. October 2020 @ 15:00

-

17:00
Dieser Workshop bietet Dir Einblicke in die menschliche Informationsverarbeitung und erklärt kognitive Prozesse, die hinter Kaufentscheidungen stehen. Nur wer versteht, wie wir Dinge wahrnehmen und verarbeiten, kann gutes Marketing entwickeln.
Ein sehr populäres Tool im Marketing ist das Storytelling, das Produkte oder Dienstleistungen in eine Geschichte einbettet und den Konsumenten zum Kauf "verführt". Wir lernen Dos and Don'ts dieses Tools kennen und gehen mit diesem Know-how in die Praxis: Ihr lernt verschiedenen Kreativitätstechniken kennen, die euch bei der Ideenfindung einer Geschichte für euer Start-up unterstützen.
Take home:
– Einführung Kaufpsychologie
– Roadmap für das Tool Storytelling
– Erster Entwurf/Idee einer Story für euer Business
Lateral Thinker
Wir sind ein Team mit kreativen Köpfen und lieben die Start-up Atmosphäre in Berlin. Herausforderungen sehen wir als Chance sich weiter zu entwickeln. Unser Angebot bietet euch Unterstützung in den Bereichen Business Coaching, Organisationsentwicklung & Change Management. Für uns ist jedes Unternehmen einzigartig und wir beraten stets individuell: Dabei sehen wir uns als temporärer Partner auf Augenhöhe.
Bitte beachte, dass während der Veranstaltung Fotoaufzeichnungen angefertigt werden und du mit Besuch der Veranstaltung deine Zustimmung zu den Aufnahmen und etwaigen Veröffentlichungen gibst.
Jetzt anmelden
Share This Post With Others!