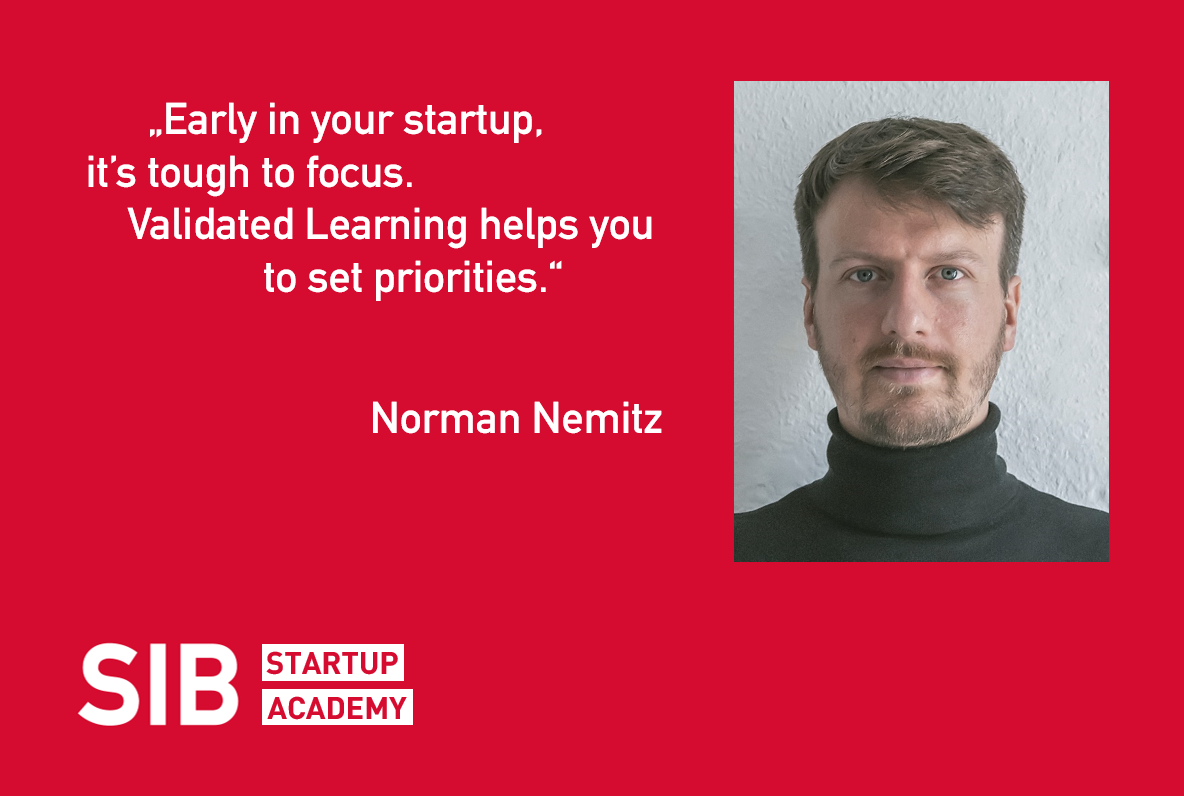 Workshop: Validated Learning and Testing Methods
When it's the early days of a startup idea or innovation project, so many things seem to be important. It's tough to focus. Validated Learning helps you to set priorities, find the right testing method and start to validate your startup idea.
Details
Validated Learning means building your startup idea with feedback from experts and users. Validated Learning also works when you don't have customers or profits yet. It's about finding the BEST way to test your idea and learn from feedback.
In this workshop you will go through the steps of Validated Learning. You will get to know various testing methods and pick one to try out. Once you'll know what your next steps would be, you can maximize your learning and speed of building the right solution.
Takeaways
As a corporate innovator / intrapreneur, you will find useful inspiration for your next innovation project. As a founder, you will learn a new method of validating your startup idea and business model.
In this workshop, you will be using:
– Assumption Mapping
– Test Cards
– Reviews and retrospectives
You will learn:
– What Validated Learning means
– How assumptions can be used to learn about your customers and market
– How to make priorities
– An overview of easy-to-use prototyping and testing tools
About your Coach
Norman is an experienced freelance Lean Startup and Design Thinking coach. He is passionate about playful and digital collaboration, co-creation, and innovation. In his interactive workshops, he helps startup teams practice shifting perspectives to rapidly develop user-centric products & services with no-code tools innovative and sustainable business models.
Participation
You can take part in this online event from the comfort of your home on your computer or tablet. All you need is an up-to-date browser, an internet connection and speakers or headphones. You will receive the access link for this webinar by e-mail on the day before the event.
To enable productive discussions and breakout groups, the number of participants is limited to around 20.
Please note that videos will be taken during our events.
By visiting our event, you agree to a possible publication of those.
Register Now
Share This Post With Others!