The Make It Lean Contest was awarded for the first time in 2018. The contest was created to select outstanding startup ideas with an academic background that are developed according to the Lean Method.
The competition will take place once a year and will be announced throughout Germany. The total prize money of € 15,000 is intended to promote lean thinking and to support startups in implementing their founding ideas.
2nd Place// Easy Cook Asia
We are Easy Cook Asia. Our mission is to make everyone Enjoy different Asian cuisine and Healthy Asian Lifestyle from the comfort of their homes. We offer authentic Asian meal kits with Easy-to-Cook Recipes, Nutritional Information and the Stories behind the Food. "Be the Chef, We prepare for You"
// Minchul Lee, Cheng-en Yang
// Prize: 3.000 €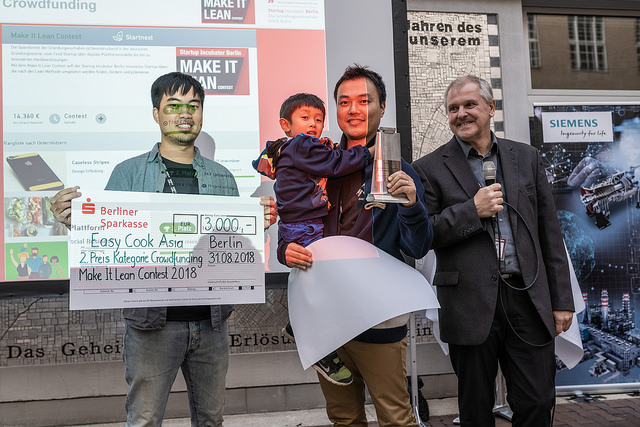 Manufacturing Special Prize // Custings
Custings is an online marketplace for customized and highly configurable products. These can be furniture, building elements such as windows and doors, 3D prints, and custom-made items that cannot be sold on existing marketplaces such as Amazon or eBay.
// Sven Bretschneider
// Prize: 2.500 €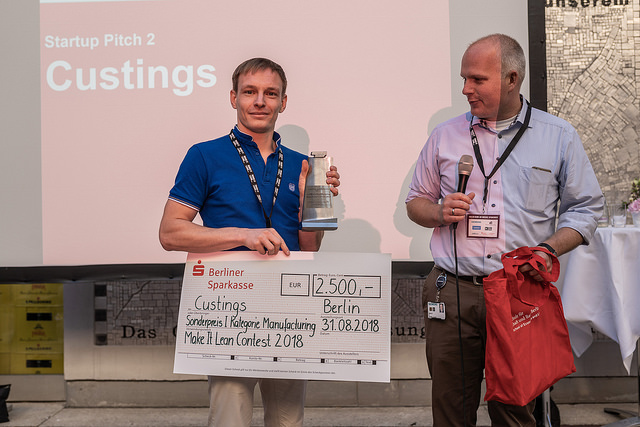 Lean Special Prize // Easy Cook Asia
We are Easy Cook Asia. Our mission is to make everyone Enjoy different Asian cuisine and Healthy Asian Lifestyle from the comfort of their homes. We offer authentic Asian meal kits with Easy-to-Cook Recipes, Nutritional Information and the Stories behind the Food. "Be the Chef, We prepare for You"
// Minchul Lee, Cheng-en Yang
// Prize: 2.500 €