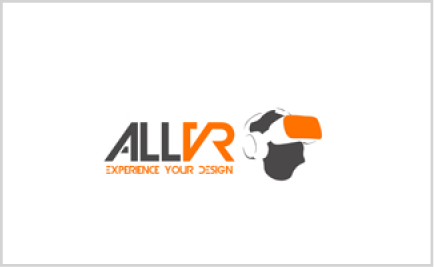 AllVR
AllVR's mission is to enrich the Virtual Reality (VR) market with new solutions. True to the motto "Experience your Design," we as a team want to bring innovative VR technology closer to our customers and revolutionize the 3D experience of the classic industries.
The goal is the simple and automatic visualization of 3D models in the field of architecture for the presentation of those in VR glasses. Thereby a new software shall be developed, which makes it possible for the customer to display and walk through the designed 3D models.
It is essentially about the access to virtual reality technology for architects, designers, and other persons from the building industry. A complete software is to be developed which translates a walk-in and interactive virtual world into one of the virtual reality glasses based on the 3D data of the architects, giving the architect the opportunity to present his portfolio to the client and to enter the customer feedback at the design in real time.
FOUNDING TEAM
Boris Goldshteyn
Clemens Wagner
Sara Wach
WEBSITE
PROGRAM
EXIST Business Start-Up Grant