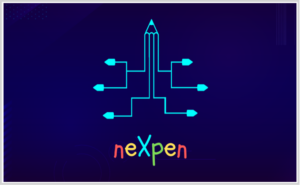 neXpen
neXpen develops an ergonomic pen & learning app for children.
51% of all boys and 31% of girls have difficulty learning handwriting.
neXpen solves this challenge: The neXpen is adapted to the natural hand position and promotes an intuitive posture of the 3-finger grip. Sensors measure the pressure, the acceleration and the writing direction of each writing movement.
A learning app is being developed to match this, with which writing can be learned through play and children experience a journey of discovery into the world of letters.
FOUNDING TEAM
Elisha Benner
Willem Winheller