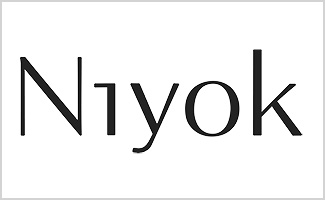 Niyok
We use it every day: toothpaste. Nevertheless, we know little about toothpaste, and even less about possible alternative tooth cleaning products. While conventional toothpastes often contain questionable chemical ingredients, even "natural" cosmetic products are never 100% natural.
Now, we offer an alternative: Niyok – the first natural and sustainable toothpaste made from coconut oil. Coconut oil has been proven to be effective against plaque, tartar, and gum disease. We only use ingredients that are 100% natural, vegan, and harmless.
With Niyok we not only point the way to natural dental care, but also move away from the use of plastic as the preferred packaging material for the cosmetics industry: Niyok comes in a sustainable tube that consists of 50% chalk.
Our organic coconut oil comes from an organic cultivation area in Sri Lanka. All other ingredients are sourced exclusively from Europe, which shortens transport distances and minimises the ecological footprint.
FOUNDING TEAM
Saskia de Velasco
Carlo Hanuszkiewicz
John Peitschner
WEBSITE
PROGRAM
Berlin Startup Scholarship