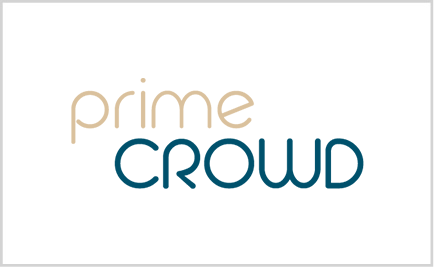 primeCROWD
primeCROWD is one of the leading startup investor networks in Europe that is made up of over 2000 investors and has successfully financed and networked numerous startups in recent years. Our focus is primarily on startups in the DACH region from the health / medtech, digital economy and sustainability sectors. We usually finance tickets between 300k – 2M.
The primeCROWD network consists of VC funds, business angels and first-time investors, with whom we have already been able to finance a total of 28 startups, including 2 exits. In addition, our startups benefit from the services of our growing partner network and our co-investors.
Our focused and growing team combines years of experience in the areas of venture capital, investment banking, corporate management and PR. Our pimeCROWD investment team reviews around 1000 startups annually. For startups that can convince us after a challenger call and comprehensive due diligence, we start an investment campaign. In this step, the startup and team will be presented to our investor network, with the option of a virtual meeting between investors and the management team. If the investors can be convinced, primeCROWD takes care of the entire processing of the deal and offers investors the opportunity to stay in contact with the startup in their cockpit beyond the investment.
PrimeCROWD offers the Female Investors Network especially for female investors – an exclusive platform for further training, networking and strengthening diversity in the startup ecosystem.
PrimeCROWD's Female Investors Network (FIN) was founded in early 2020 as the first port of call for women interested in investing in order to sustainably increase diversity in the investor scene. The aim is to inform women transparently about the processes of startup investments, to enable them to get started and to network with one another in order to share their experiences. To this end, the FIN offers exclusive events for the transfer of knowledge between experts and members and also networks active and prospective investors with female founders who are looking for funding and support.