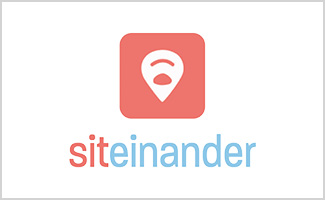 sitEinander
We want to help solve care bottlenecks without having to cut back elsewhere.
Parents have always had to compromise on limited childcare options: either pay a lot of money for spontaneous and reliable care; pay less money and live with the insecure feelings caused by taking children to an inexperienced caregiver; or persuade friends and family to provide childcare free of charge, but have a guilty conscience and an unbalance burden of obligation. All this is no longer necessary with the use of sitEinander.
Parents log on to the website and invite friendly parents into their network. When there is a need for care they create a request that goes out to all previously selected parent friends who accepts these requests as they are willing and able. The carers earn sit Points (which they can use themselves as necessary) while their children have fun playing with other children, and the requesting parents save money and gain time for errands or business. A win for everyone!
FOUNDING TEAM
Ulrike-Marie Gerber
Anna-Lena Gerber
Henrike-Marie Gerber
WEBSITE
PROGRAM
Berlin Startup Scholarship