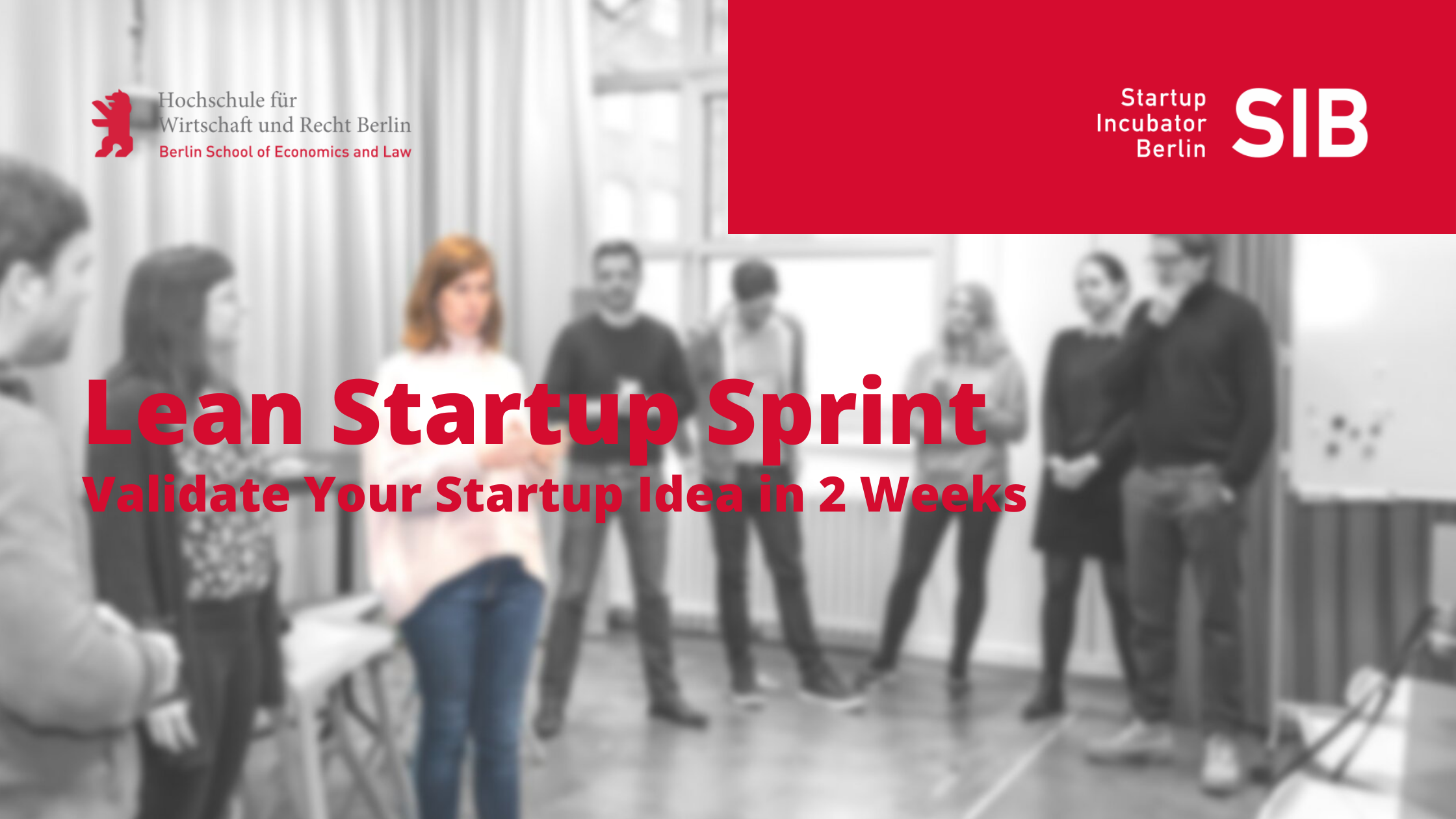 Lean Startup Sprint
15. November 2021

-

26. November 2021
If you are a working on a new startup idea, we're here to help. Let's develop a prototype and test your idea together. The Lean Startup way.
Implementing an innovation project or starting your own business is hard. Especially in the early days, when the path is unclear and so many things seem to be important. If you're right at the start, this program is for you.
The Lean Startup Sprint is a coaching program for you to develop your startup idea. You will be meeting a team coach and receiving individual recommendations for the next steps to work on. The coaching is done remotely via video calls and a digital whiteboard.
We'll have 2 in person events, too! Meet other founders during the kick-off and the networking event "UX Testing".
We will give you tips ad tricks to develop a prototype and evaluate your startup idea. Pitch your idea to peers and collect valuable feedback!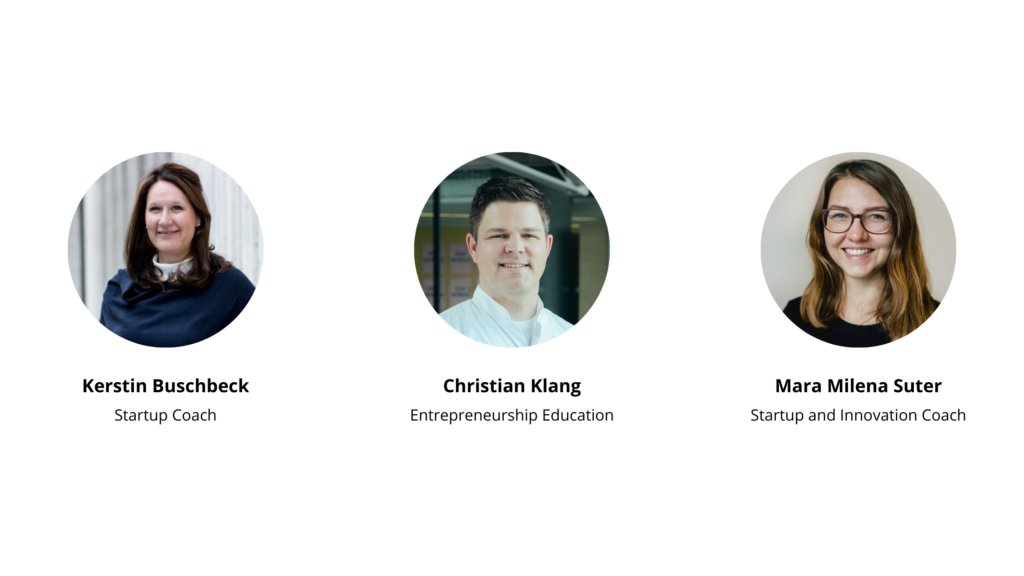 Details
When? 2 weeks from Monday 15.11. until Friday 26.11.2021
How long? Flexible part-time remote (at least 2 hours per day from your side) and in person on site
The coaches are? Kerstin Buschbeck, Mara Milena Suter, Christian Klang
This 2-week sprint is here for you to systematically work on your startup idea. This means it's not another seminar: During coaching calls we'll focus entirely on your idea. A coach will support your team along the way and you will define next steps together. Come with your idea – we will develop it further, together.
After the 2 weeks you will have gained clarity about your idea, whether to 'invest' more sweat and tears (or money) into it or not. With a so-called proof-of-concept, you will be able to explain your idea to an incubator or accelerator program – or maybe apply for an investment, a bank loan or funding.
We will have 2 in person events where you'll have to be vaccinated, recovered or tested for Covid-19 (3G).
Kick Off

on Monday 15.11. at Startup Incubator Berlin in Siemensstadt: Get to know the program, other startups and the incubator venue!

UX Testing

on Thursday 25.11. at Factory Berlin Görlitzer Park: Meet other founders at this networking event and discuss your progress with users!
The coaching calls are entirely remote. You will have several video conferences with your team coach and he/she will send you digital material and links as well as suggest some priorities. In order to make significant progress, you should be able to spend at least 20 hours in total for this sprint. This means around 2 hours per day on average. 
This sprint is free of charge and publicly funded. But we have limited capabilities, so make sure to convince us in the application form! How did you come up with the idea? What's your background and interests?
Because this sprint is organized by Berlin School of Economics and Law and Startup Incubator Berlin, we'd love to support – but are not limited to – currently enrolled students (Bachelor, Master, MBA). We are open to all disciplines and ideas for innovation projects or startups and would love to support you and your startup team. The program is funded by Startup Now.
Apply until November 10th
Send us your application, as a single founder or as a team, and prepare to start your Lean Startup Sprint. We will confirm your application as soon as possible.
Schedule
Mark these days in your calendar:
15.11. Monday Kick-Off 9:00-12:00 at Startup Incubator Berlin

19.11. Friday 14:00-17:00 present your progress

25.05. Thursday 17:00-19:00 UX Testing at Factory Berlin

28.05. Friday 9:00-12:00 present your progress

3 coaching calls will be scheduled individually and take appr. 45 minutes each
If you have questions about the schedule and program, please write Christian: christian.klang@hwr-berlin.de
Please note that photos and/or videos will be taken during our events. By visiting our event, you agree to a possible publication of those.
Apply now until November 10th, 2021. If you are a team, only one application is needed.
Apply now
Share This Post With Others!